Rosmary Beach
Rosemary Beach continues Seaside's neo-traditional, or "new urbanist" design concepts that derive from small, turn of the century American communities, which had a central town square or center, a main street with small shops, and nearby public buildings. The proximity of all these facilities are such that community residents can walk to every amenity they need without an automobile or other motorized vehicle. At Rosemary Beach the streets and lanes are designed to accommodate bicycles and pedestrians. Cars are restricted to alleyways behind homes. Houses face boardwalks and lanes, and all the boardwalks are north-south positioned, allowing residents easy access to the shoreline.
Benchmark Coastal Investments
Benchmark Coastal Investments offers timeless coastal front properties along scenic Hwy 30A in the panhandle of Florida, less than 6 hours from Atlanta. We are building in Rosemary Beach, The Retreat and Draper Lake. Please call Scott Justus for information at (770) 231-4204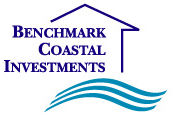 Draper Lake
A VERY SPECIAL PLACE TO LIVE
DRAPER LAKE - COASTAL VILLAGE is located along Scenic Highway 30-A...a beautiful 18 mile road that hugs the Gulf Coast between Rosemary Beach and Topsail Beach, Florida. This scenic route has been blessed with unique coastal dune lakes such as Draper Lake, incredible beaches of sugar-white sand and emerald-green water.
The Retreat
Nestled among the dunes in beautiful Blue Mountain Beach, The Retreat is a Gulf-front community hidden among white sand dunes and the tranquility of Draper Lake. This picturesque property is one of the few remaining areas still available for development on scenic Hwy 30-A.